StoveTop FireStop® Automatic Fire Suppression System
Launched in 1972 StoveTop FireStop® automatic fire suppression system is an American designed and manufactured product which has been sold in the USA and Canada very successfully by a company that specialises in fire suppression systems for the aircraft industry. It has been tested and approved by the Southwest Research Institute Laboratories.
It has a proven track record and has received multiple endorsements from fire brigades, insurance companies, landlords and media outlets.
How does it work?
The key to the success of this product is in its simplicity. Using strong magnets StoveTop FireStop® attaches to the underside of the cooker hood. When fire from a burning pan reaches the device it releases a harmless suppressant powder with a loud bang to alert or wake you up and puts the fire out in seconds.
Domestic dwelling fires are not the only market sector for StoveTop FireStop®, anywhere that uses cooking facilities such as boats, yachts, caravans can benefit.
Unattended cooking fires account for over 50% of all house fires in the UK and it is generally accepted by the fire brigade that the speed in which they start means it is unlikely that help will arrive before a fire becomes out of control.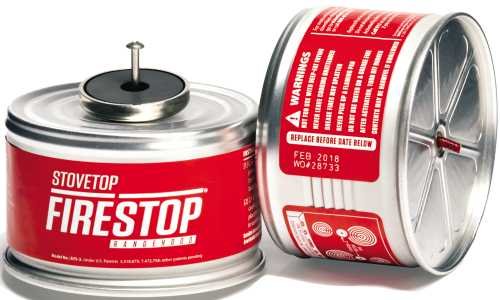 The Stovetop family

Rangehood
The Rangehood is a simple and effective solution
Strong magnets allow you to fix the cans to the underside of the cooker hob.
We can also supply secure, tamper proof locking nuts and brackets.
A range of aesthetic covers is also available.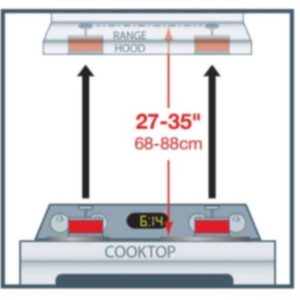 Benefits
Simple To Use
Cost Effective
Retro-Fit
Non-Pressurised
Non-Toxic
Fully Automatic System
Alerts Residents
Easily Installed
Microhood
Microhood combines two rangehoods in a plastic housing unit.
For use where there is not an extractor above the hob.
The microhood can be fixed to the underside of cabinets or fixed to the wall above the hob.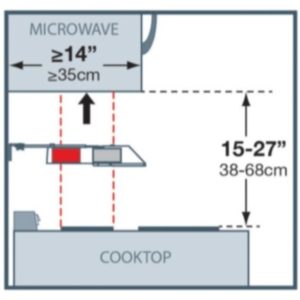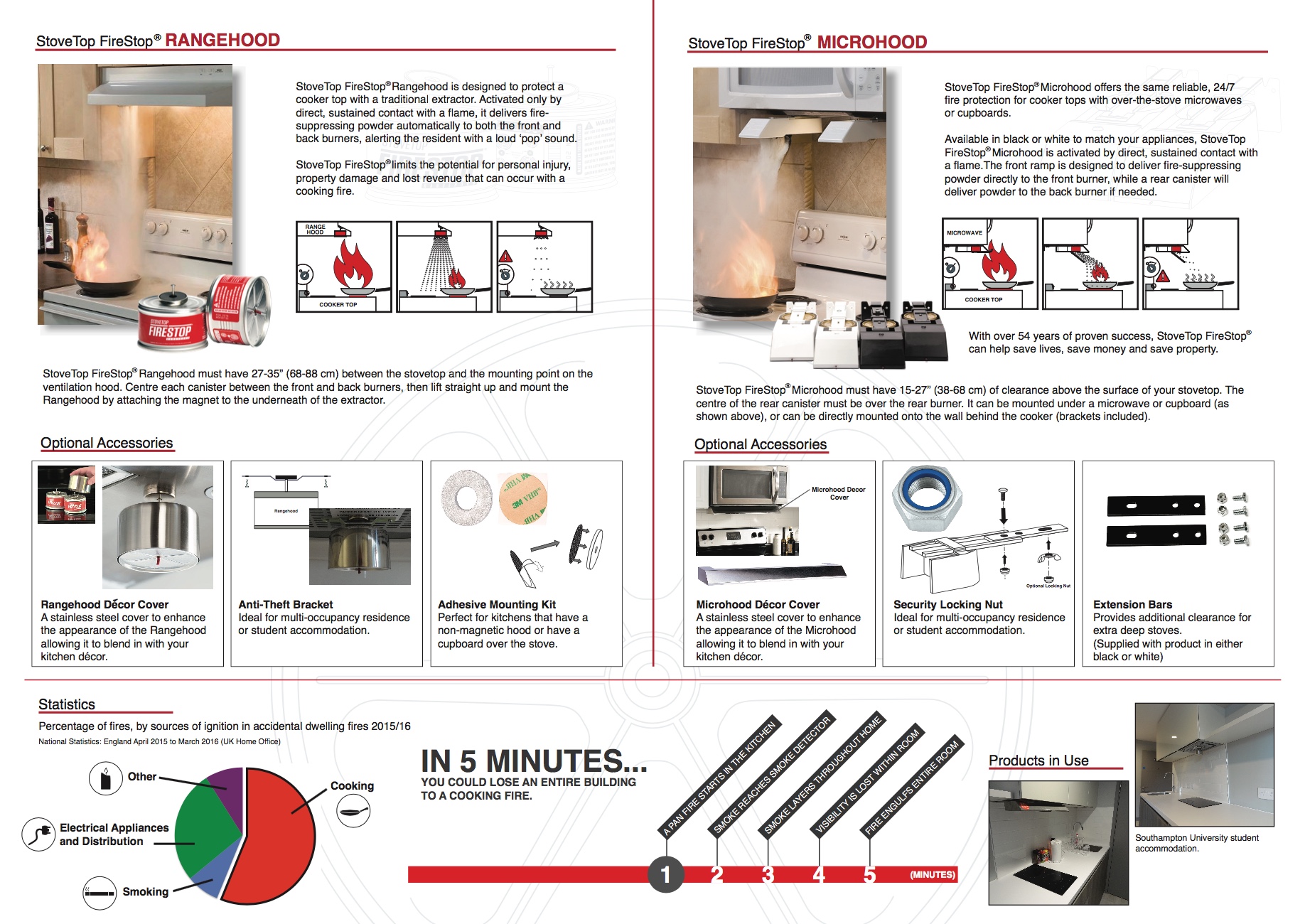 Watch StoveTop FireStop® in action