With so many security systems available in the market we try to make the process of choosing the correct one for you as straight forward as possible.
With access to a wide variety of both wired and wireless security systems, we aim to design a system that meets the latest and most demanding requirements of the CCTV market.
Protecting your home or business premises is an important investment and we only supply products that meet and surpass the requirements of the BS8418 standards.
From design and supply to expert installation we are here every step of the way to ensure complete satisfaction.
Call the office or email us for further information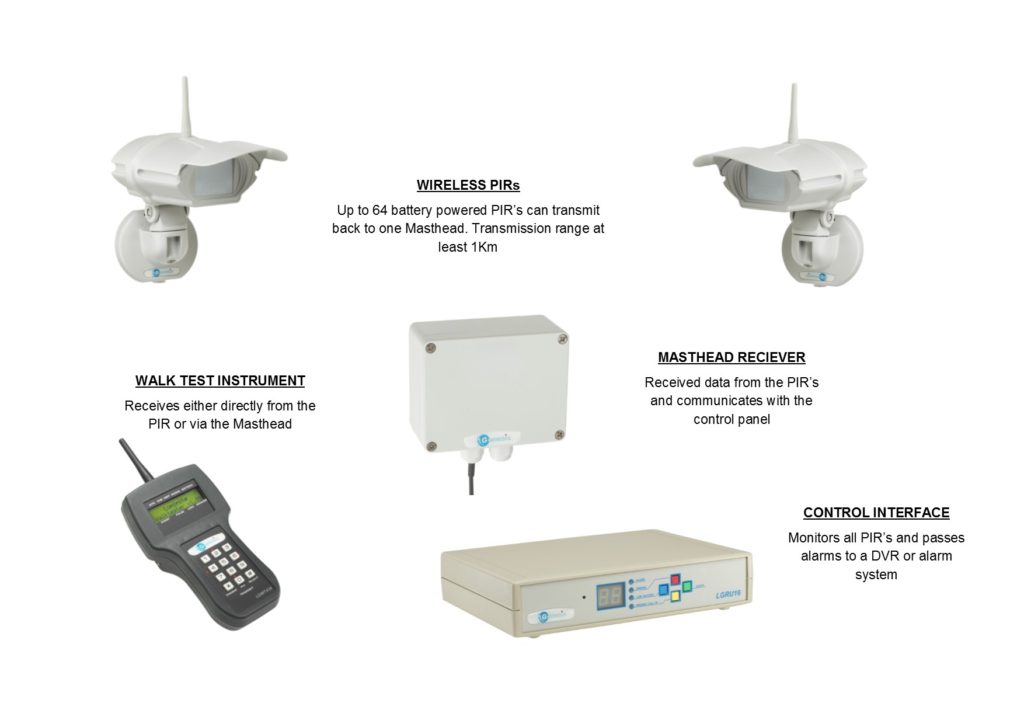 The Genesis range of wireless passive infra-red detectors and accessories have been designed to meet the latest BS8418 standards.
Radio transmission is secure by way of encrypted rolling codes with regular call-ins to inform the system that each PIR is still operational.
Up to 64 PIR's can be used on each system and may be a mixture of wireless or wired versions.
Transmission range is exceptional at over 1Km line of sight and several kilometres when used with repeaters.