Tried, trusted and respected by users and installers alike, C-TEC's 800 Series Call System is ideal for use in private, commercial, residential and public sector buildings.
In its simplest form, an 800 Series Call System allows the general public, a member of staff or a patient to call for assistance; confirms that the call has got through; makes sure the caller is visited; and, if required; allows extra, more urgent assistance to be summoned using an optional'emergency' call facility.
The unrivaled flexibility of the system means it can also be used to inform staff that someone is being attacked via an optional infrared 'staff attack' facility, monitor storage cupboards, cash offices and stock rooms for unauthorised access, monitor doorbells, telephones and machinery for activation or failure.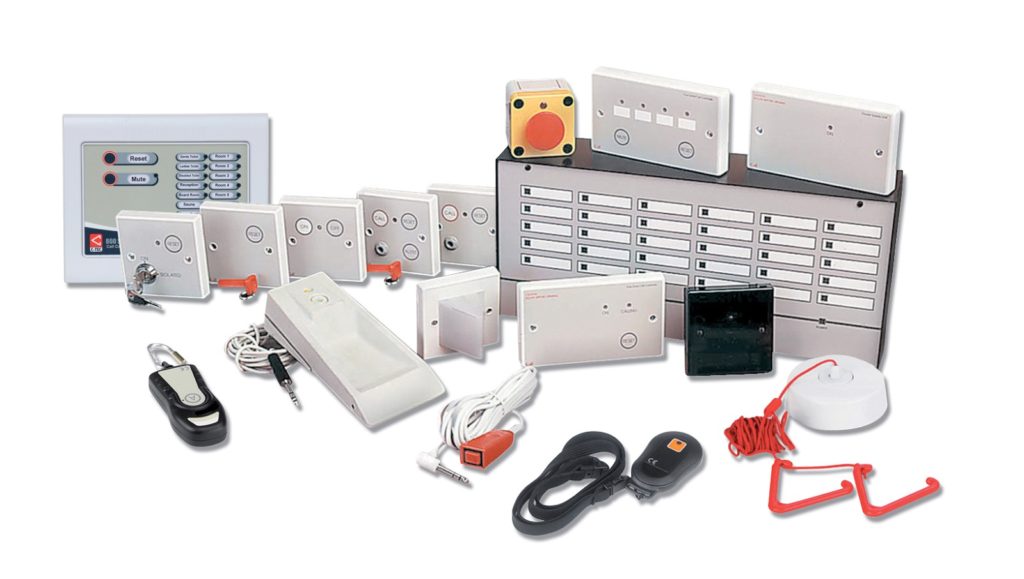 Quantec is a powerful yet easy to use call system that helps ensure vital communication throughout a building.
In environments where efficiency is paramount, Quantec delivers, helping save staff time, minimising disturbance and improving the quality of patient, customer and/or employee care.
Recently updated to include a host of new features – including a variety of new dementia care solutions – the way the system operates can be tailored to suit a care facility's specific requirements. For example, different day, night and call divert arrangements can be easily accommodated to meet the exact operational needs and precise layout of any building.
This flexibility, coupled with many other advanced features such as multiple call levels, simple system reprogramming and full monitoring of all network devices, makes Quantec the obvious choice for nursing homes, hospitals, health centres and many other private and public sector establishments.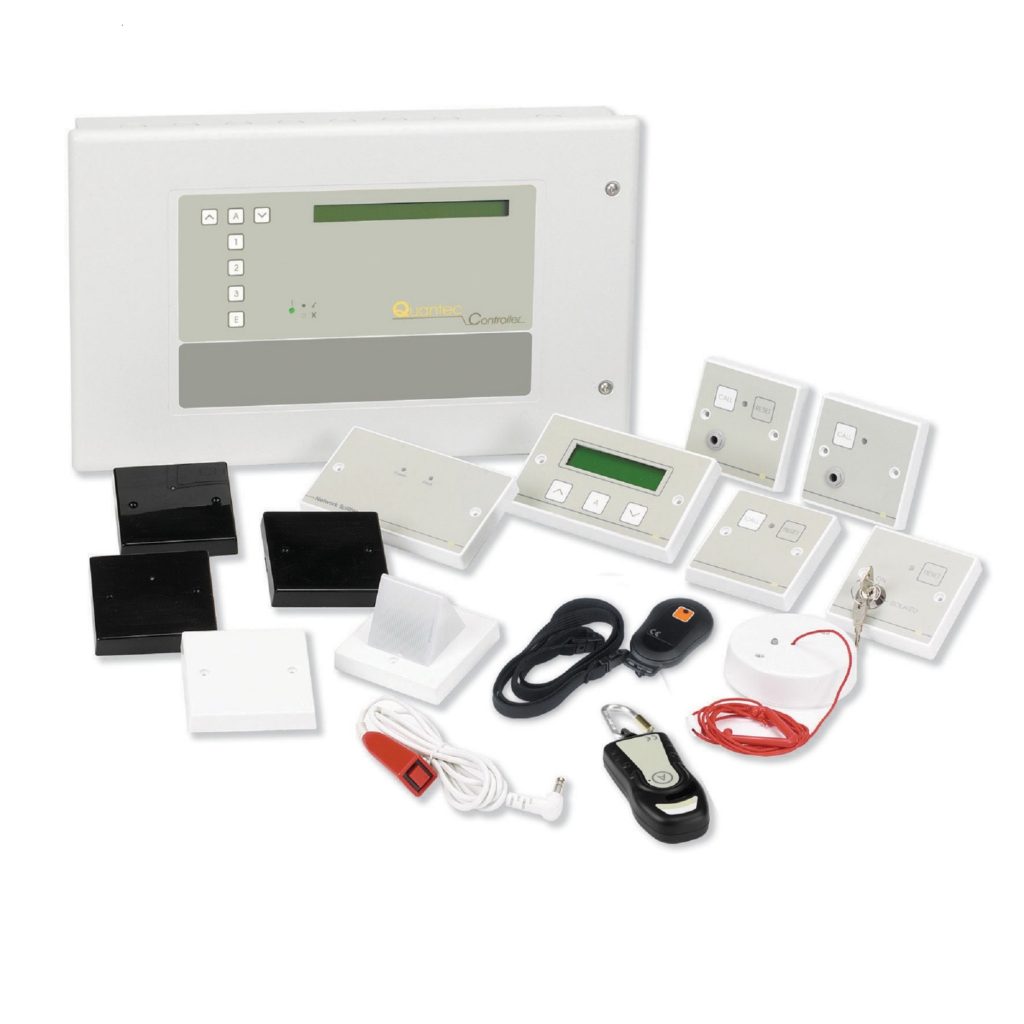 The kit we supply includes everything required for a BS8300 clause compliant emergency assistance alarm (except cables and fixings)
• Attractive compact design blends perfectly into any sort of decor
• Double gang call controller features a volt-free relay output, a rotary volume control, braille text and on-board rechargeable battery backup facility
• Remote reset point c/w sounder provides audible and visual indication of an alarm call inside the WC to reassure users that help is on the way
• Simple to install 12V system – four core stranded security cable ideal for most installations
• Ceiling pull features two open sided triangular bangles for ease of use by the infirm
• 'Accessible WC' sticker included in all kits
• All wall-mounting plastic accessories fit 25mm backboxes. Ceiling pull is surface mountable
• Rechargeable back-up battery provides up to 24 hrs stand-by and 15 mins alarm running time
• System can be easily expanded to include up to three additional 800 Series Call System devices
• Can be used to help building managers and service providers comply with BS8300 and the Equality/Disability Discrimination Act